Zandu Niytam Tablets
Zandu Nityam Vati is an Ayurvedic laxative enriched with the goodness of seven natural ingredients. It gives overnight relief from constipation. It can also be used to treat gas, acidity, and bloating. Unlike other laxatives, Nityam Vati is non-habit forming.
Key ingredients:
Prepared with 7 powerful Ayurvedic ingredients, such as Triphala, Erand Taila, Sanchal, Yashtimadhu, Svarnapatri, Haritaki, and Saunf, Zandu Nityam Vati Tablets are natural laxatives that have no side effects.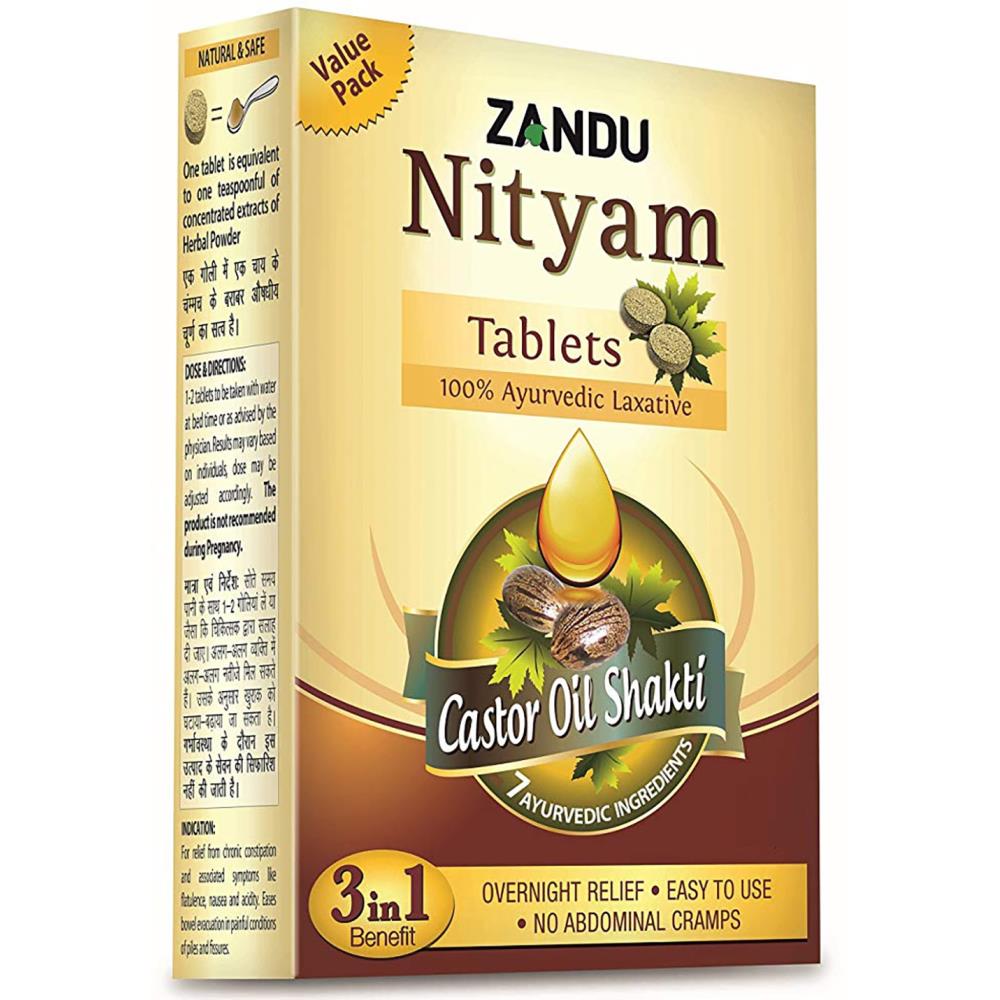 Uses of Zandu Nityam Tablets
Gently cleanses & soothes intestinal walls ensuring regular bowel movement without any abdominal cramps Provides relief from gas, acidity, & flatulence Feel light & active all day long