Arnica Montana Shampoo makes dry hair shiny and manageable It nourishes hair roots, making the hair healthy It helps to reduce hair fall. SBL Arnica Montana Herbal Shampoo with TJC is formulated with herbs that help to manage dry and coarse hair and make them shiny and healthier.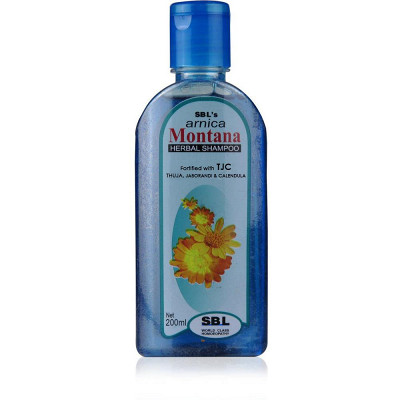 Key ingredients of Arnica Shampoo:
Extracts of Arnica Extracts of Jaborandi
Extracts of Thuja Extracts of Calendula.
Jaborandi is a
natural hair tonic
that helps in strengthening hair follicles and prevents hair fall and baldness. Jaborandi is also used to treat conditions of perspiration, stomach disorder such as diarrhea, and related issues...
Related Article to Jaborandi in Arnica Shampoo