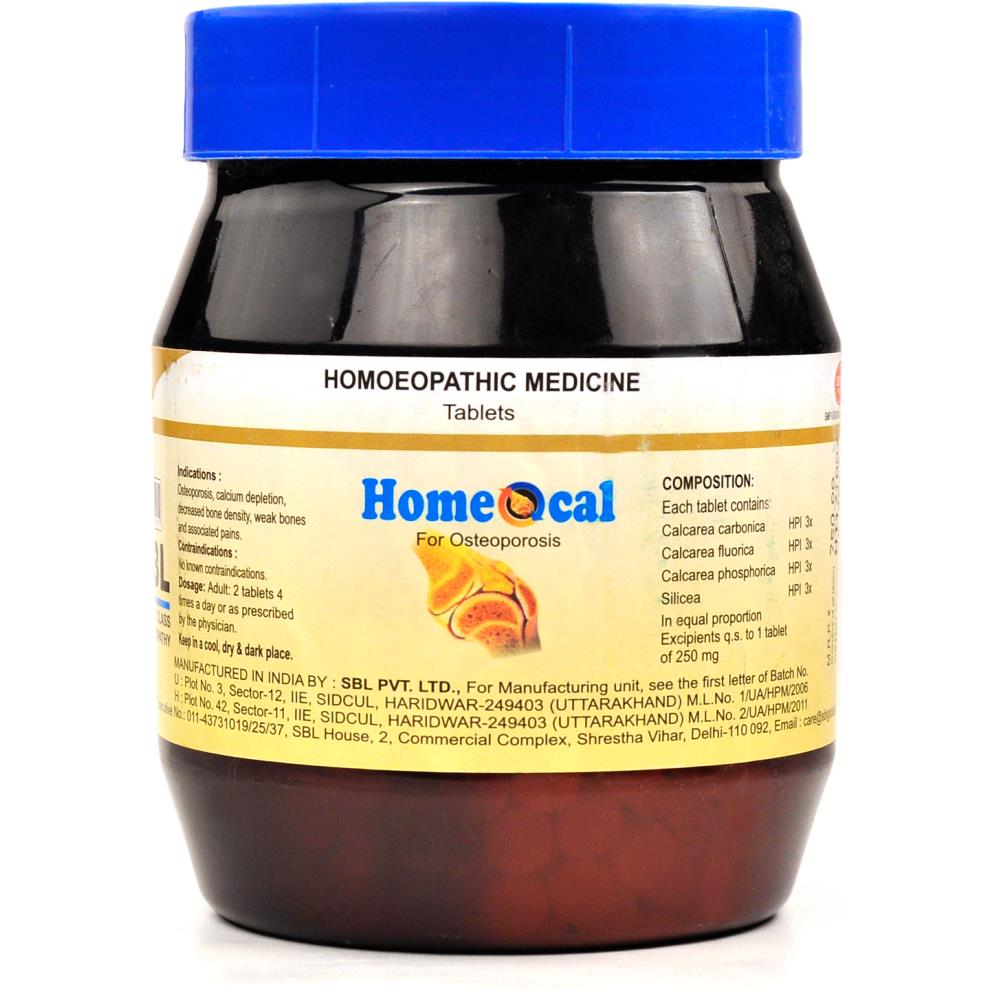 -17 %
SBL Homeocal Tabs (450g)
FREE SHIPPING WITH COD
This product qualifies for free Shipping Above order Rs.1000

SBL
About SBL Homeocal Tabs
All in one homeopathic calcium remedy for bones and better immune sysytem
Also Known As: homeo calcium
Symptoms: Osteoporosis, pre and post menopausal period and associated pain in joints, back, movement of neck.
Composition of Homeocal Tabs
· Calcarea carbonica 3x
· Calcarea fluorica 3x
· Calcarea phosphorica 3x
· Silicea 3x
· Excipients q.s3x
USES OF Homeocal Tabs
· Improves metabolism
· Optimum medicine for osteoporosis, joint pains, backache, neck pain, post-menopausal period
· Helps to improve hormonal imbalance
Dosage: 2 tablets, 3-4 times a day.
Side effects: No side effects of Homeocal Tabs are known.