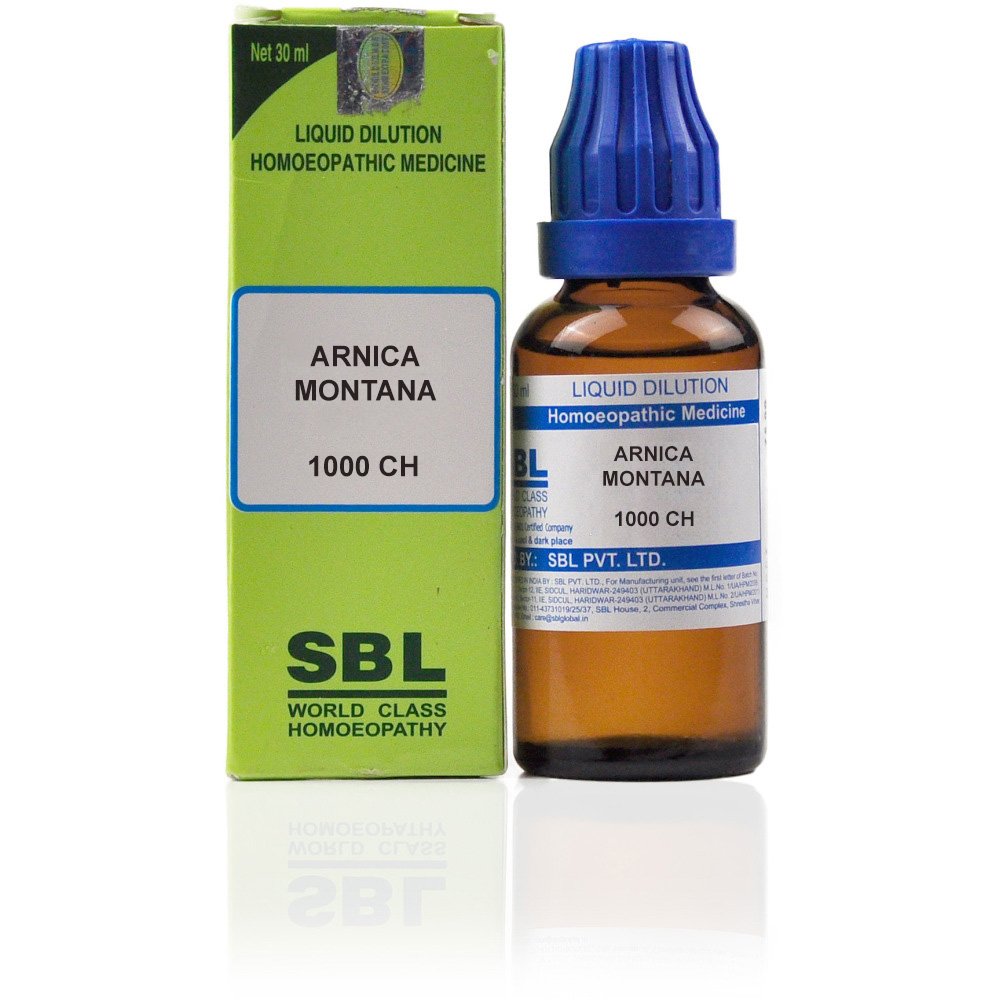 -15 % -15 %
Information on SBL Arnica Montana 1M Dilution
Also Known As: Mountain Arnica, wolf's bane, mountain tobacco
Active Ingredients:
Arnica Montana
Extra Neutralized Alcohol (E.N.A.)
Key Symptoms:
· It's well known remedy for post bruises and sore without blood
· Helpful in Hypoxemia (Low oxygen content)
· Helps to cure ecchymosis (internal bleading under skin)
· Emergency medicines during Angina
· Helpful remedy for hair fall issues
How to Use:
As directed by homeopathic Physician or Take 10 to 15 drops in quarter cup of water in every three/four hour
Things to remember:
Homeopathic medicines can be used for various conditions.
Avoid foods or herbs which have strong scent
Keep at least 10 to 15 minutes gap between foods/other medicines.
Keep away from the children reach and should be used under certified homeopathic physician
SBL Arnica Montana 1000 CH (30ml)
Buy
3 or more at ₹112
20% OFF
Buy
5 or more at ₹108
23% OFF
Buy
10 or more at ₹101
28% OFF
Stock:

154

Packsize:

30ml

SBL