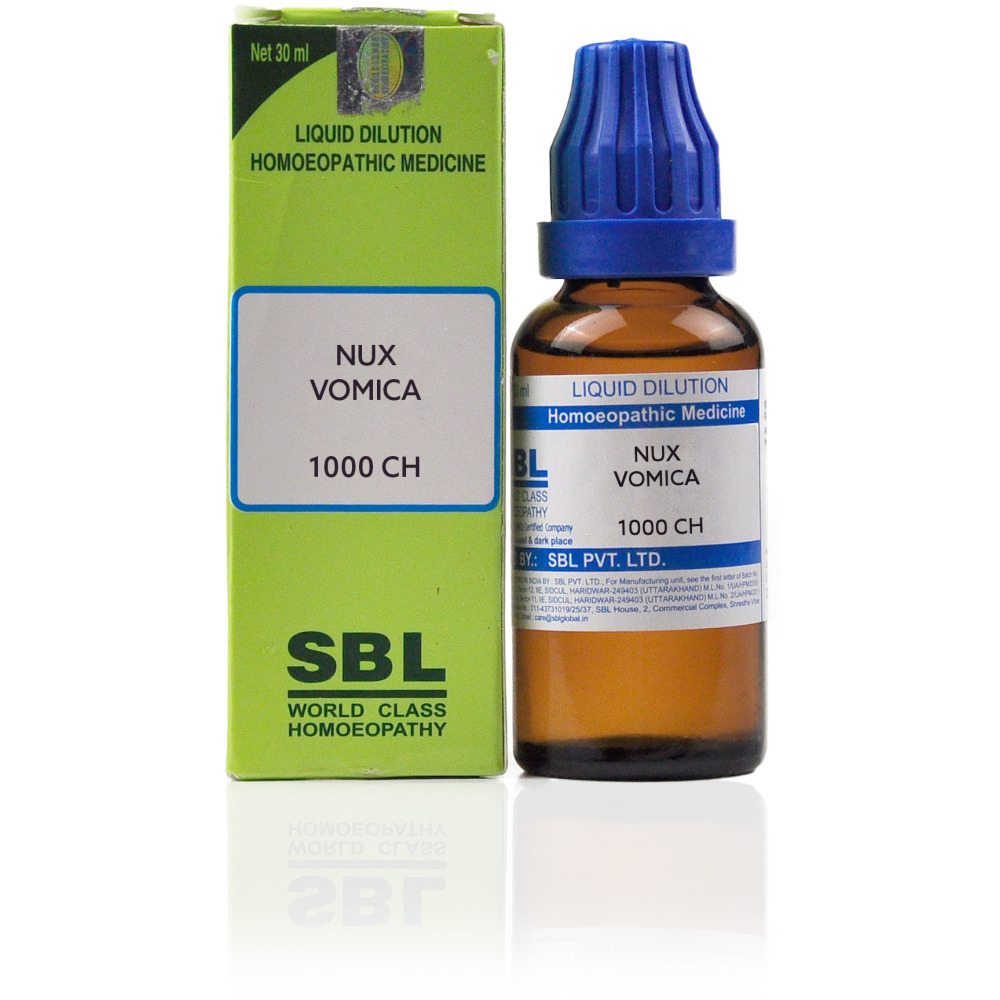 -15 % -15 %
Information on SBL Nux Vomica 1M
Also Known As: Nuxvomica, Nux vomica, Posion Nut, कुचला (kuchala)
Active Ingredients:
Nux Vomica
Extra Neutralized Alcohol (E.N.A.)
Key Symptoms:
· It helps in mental mood swings person who remains in stress due to office or business worries
· Helps in softens your gastric troubles and constipation issues and unsatisfied stool
· Relieves from the sudden headache, Dizziness or Migraine
· Bloodshot in eye
· Helps to prevent Ulcer in throat and mouth
How to Use:
As directed by homeopathic Physician or Take 10 to 15 drops in quarter cup of water in every three/four hour
Things to remember:
Homeopathic medicines can be used for various conditions.
Avoid foods or herbs which have strong scent
Keep at least 10 to 15 minutes gap between foods/other medicines.
Keep away from the children reach and should be used under certified homeopathic physician
SBL Nux Vomica 1000 CH (30ml)