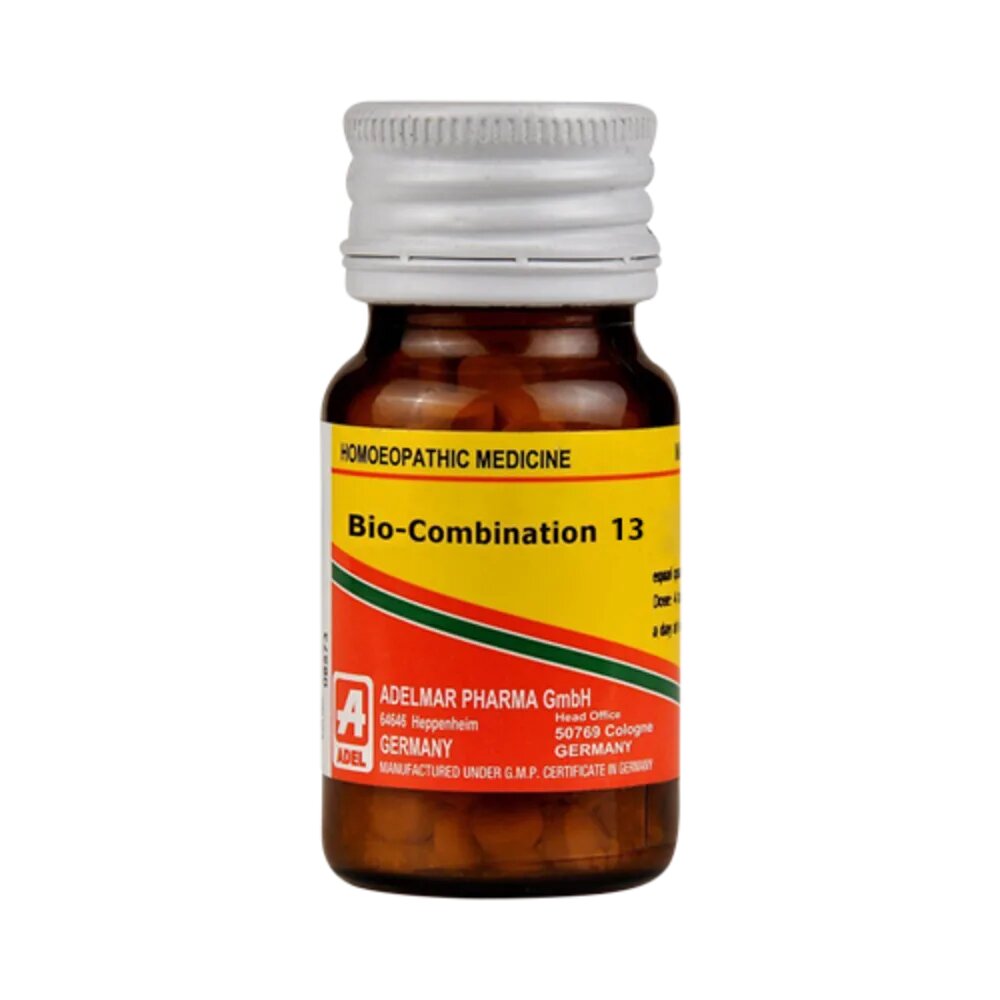 -16 % -16 %
About Adel Bio Combination 13- leucorrhoea
Used for leucorrhoea
Also Known As: Bc 13, Bio Comb 13, Bio Comb No 13, BC11
Form: Tablets
Composition of Bio Combination 13- Headache:
Calcarea phosphorica 3x
Kalium phosphoricum 3x
Kalium sulphuricum 3x
Natrum muriaticum 3x
Bio Combination 13 Used For:
· Gives relief from Leucorrhea and prostration(white of eggs from vagina)
· Effective cure for offensive smelling, putrid, profuse discharge during menses
· Gives relief to young girls from all puberty problems
· Reduces abdominal pain during menses
· Effective to overcome weakness from discharges
How to Use:
Adult: Four (4) Tablets after every three/four hour a day.
Children: 1 or 2 Tablets every three hours.
Or as prescribed by the homeopathic consultant
Things to remember:
Read instructions listed on label carefully.
Homeopathic medicines can be used for various conditions.
Avoid foods or herbs which have strong scent
Keep at least 10 to 15 minutes gap between foods/other medicines.
Keep away from the children reach and should be used under certified homeopathic physician
ADEL Bio Combination 13 Tablet (BC 13) 20 gm
Buy
5 or more at ₹138
19% OFF
Buy
8 or more at ₹133
22% OFF
Buy
10 or more at ₹128
25% OFF

Adel Pekana