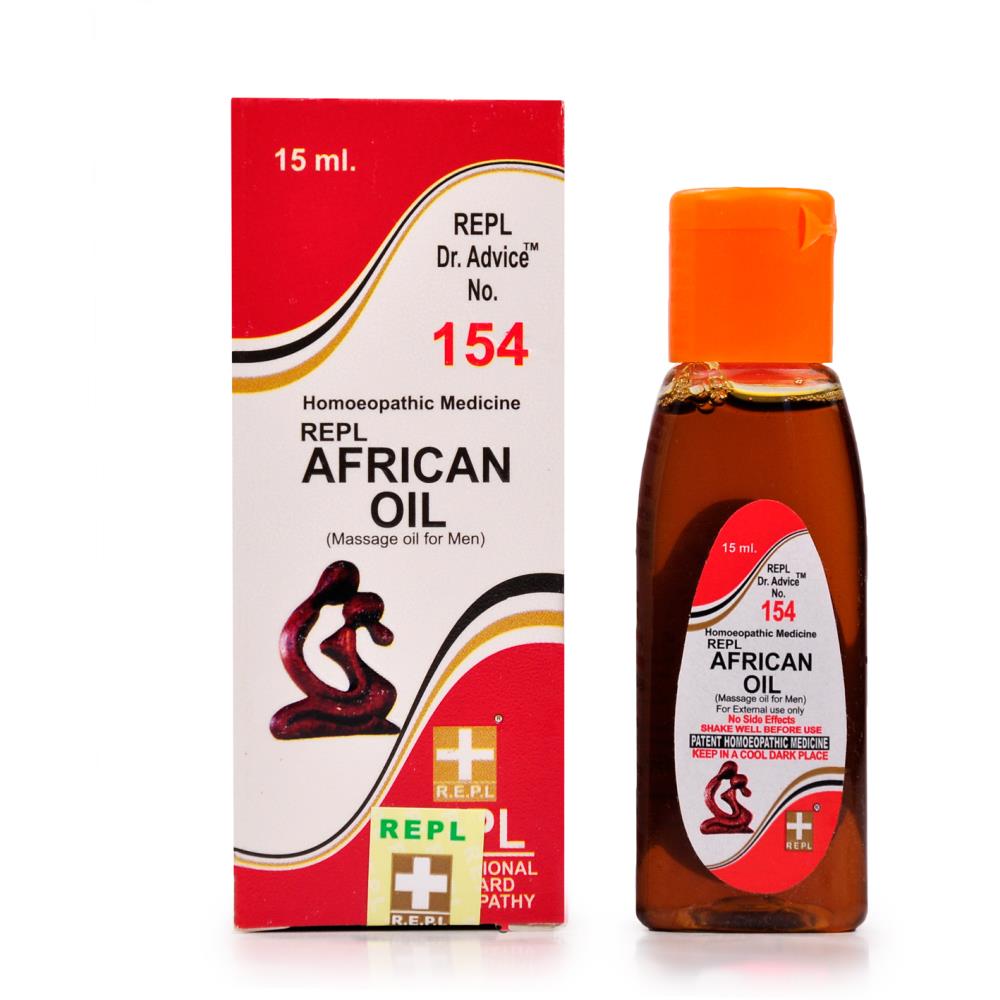 -16 % -16 %
About REPL Dr. Advice No 154 (African Oil)
African Oil is a very effective homeopathic massage oil for erectile dysfunction, enhances erection, stimulate libido and increase male vigour.
African Oil 154 Benefits :
· Oil to Improve Penis Health
· Erectile Dysfunction
· loss of confidence in men
REPL Dr. Advice No 154 (African Oil) Composition / Ingredients:
· Chimaphilla Q.
· Belladonna Q
· Arnica M Q
· Agnus C Q
· Yohimbinum Q.
· Withania somnifera Q (Aswgandha).
· Oleum sinapis exppressum Q. S
Directions For Use:
Massage oil to improve penis health, Erectile dysfunction, Masturbation habit, Male impotence.
.
REPL Dr. Advice No 154 (African Oil) side effects – There are no known side effects
REPL Dr. Advice No 154 (African Oil) (15ml)
Buy
5 or more at ₹138
19% OFF
Buy
8 or more at ₹133
22% OFF
Buy
10 or more at ₹128
25% OFF
Stock:

209

Packsize:

African Oil 15ml

REPL