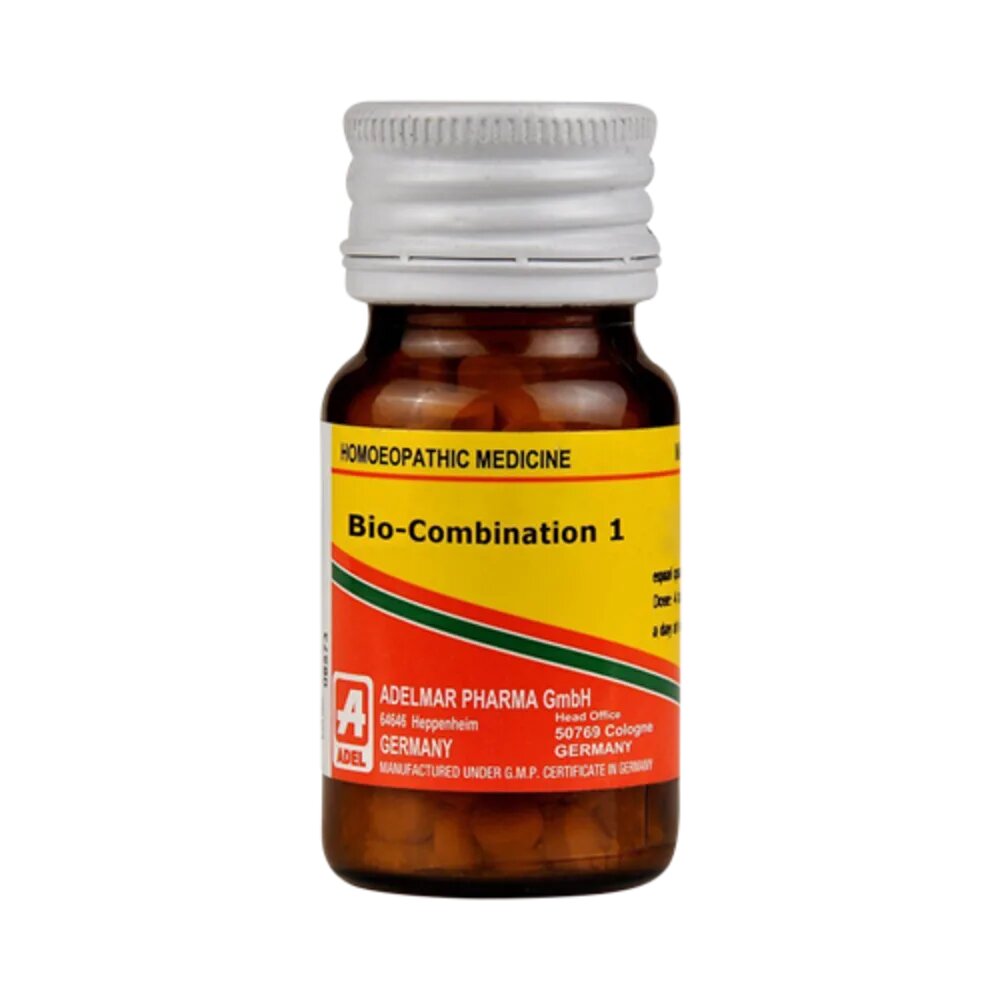 -16 % -16 %
About ADEL Bio Combination 1 (Anaemia)
Is used for anemia which means lowering of hemoglobin level in blood, It helps to promote red blood cell production in body and have proven results in digestion problems faced by infants/children
Also Known As: BC 1, B C 1, Bio Com 1, BC1
Form: Tablets
Composition of Bio Combination 1:
Calcarea Phosphoricum 3X
Ferrum Phosphoricum 3x
Natrum Muriaticum 6X
Kali Phosphoricum 3x
Bio Combination 1 Used For:
Helps to cure anemic conditions (Loss of blood)
Indigestion problems in children
Give relieves from pain, cramp and numbness in various body parts.
Skin disease such as irritation
How to Use:
Adult: Four (4) Tablets after every three/four hour a day.
Children: 1 or 2 Tablets every three hours.
Or as prescribed by the homeopathic consultant
Things to remember:
Read instructions listed on label carefully.
Homeopathic medicines can be used for various conditions.
Avoid foods or herbs which have strong scent
Keep at least 10 to 15 minutes gap between foods/other medicines.
Keep away from the children reach and should be used under certified homeopathic physician
ADEL Bio Combination 1 Tablet (BC 1) 20 gm
Buy
5 or more at ₹138
19% OFF
Buy
8 or more at ₹133
22% OFF
Buy
10 or more at ₹128
25% OFF

Adel Pekana