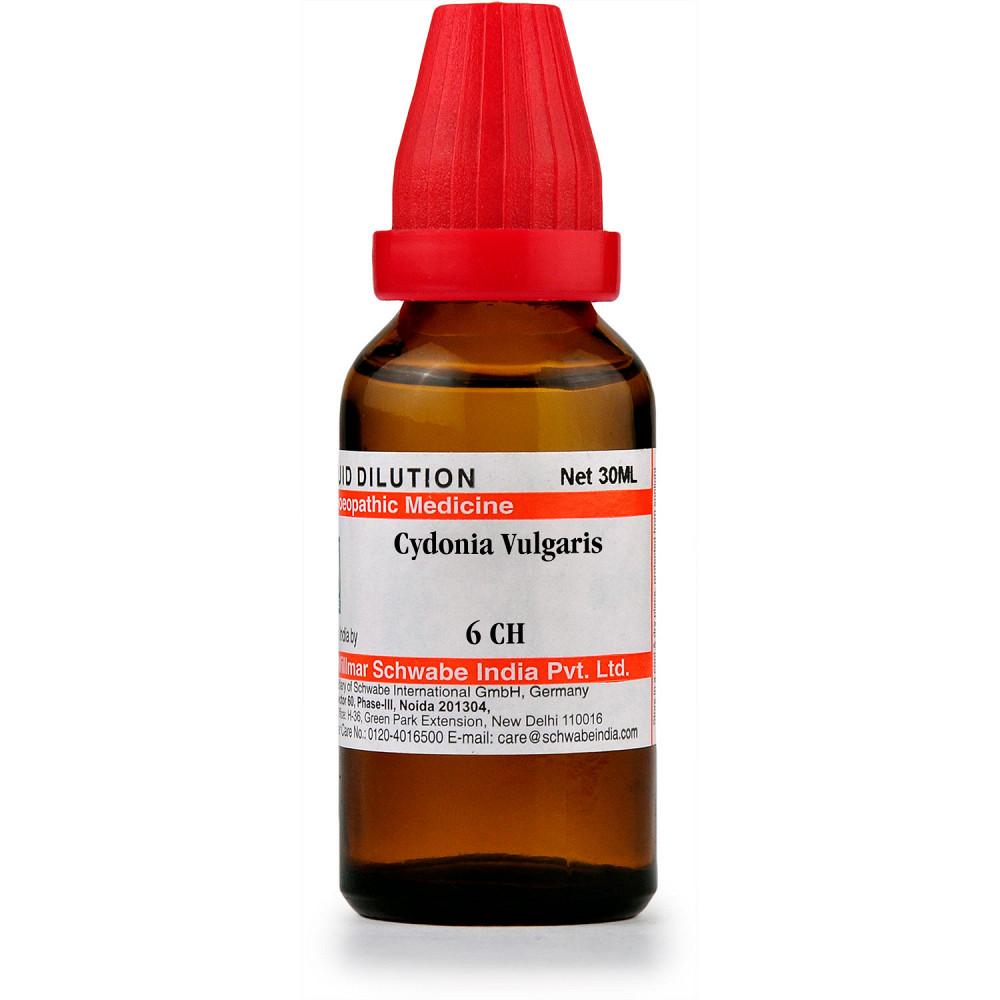 -16 % -16 %
Information on WSi Cydonia Vulgaris 6 Dillution
Also Known As: Quince
Ingredients of Cydonia Vulgaris :
Cydonia Vulgaris (Quince)
Extra Neutralized Alcohol (E.N.A.)
Used For :
· It's well known homeopathic remedy for increasing or enlarging male sexual organ
· It helps to increase blood circulation in male sexual organ which tends to nerve and muscles of
Sexual organ healthy
· It is widely used by male who get tired early and lack of energy
· It helps to improve digestive system health
· It prevents prostate gland infection
How to Use:
As directed by homeopathic Physician or Take 10 to 15 drops in quarter cup of water in every three/four hour
Things to remember:
Homeopathic medicines can be used for various conditions.
Avoid foods or herbs which have strong scent
Keep at least 10 to 15 minutes gap between foods/other medicines.
Keep away from the children reach and should be used under certified homeopathic physician
Willmar Schwabe India Cydonia Vulgaris 6 CH (30ml)
Buy
5 or more at ₹69
19% OFF
Buy
8 or more at ₹66
22% OFF
Buy
10 or more at ₹64
25% OFF
Stock:

Out Of Stock

Packsize:

30ml

Willmar Schwabe India